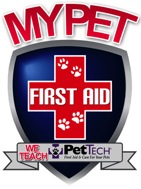 Sunday, June 12, 2011 -10:15A
- We will hold our next Pet Tech First Aid and CPR class at our Stratford location. Doors open at 10 AM class will start promptly at 10:15 AM. The class fee is $89 if you preregister before 6/10/11. Walk ins will be permitted for $99 the day of class if space is available. Pet first aid kits will be made available for purchase after class. Please feel free to
contact us
to preregister or for more information.
Why Learn Pet First Aid?

What would you do if your dog choked on a piece of rawhide? What if your cat had a seizure? Thousands of pets are injured and die every year from preventable accidents. Pet First Aid is the immediate care given to a pet who is injured or ill. Knowing the skills and techniques of pet first aid can mean the difference between life & death for your pet. Pet Tech is the first national training center dedicated to CPR, first aid, care and safety for dogs and cats. Pet owners want and need to know how to care for their furry family members, and we are bringing this four-hour course to you to fulfill that need.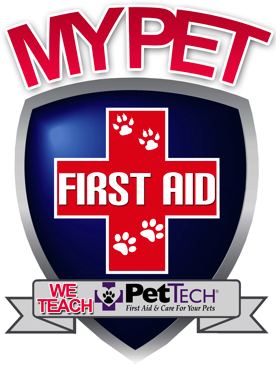 We were on TV! Check it out here.
This class is perfect for pet owners and pet professionals alike! The training is taught by lecture, demonstration and hands-on skill practice performed by two certified Pet Tech instructors. A handbook is included, as well as a certificate upon completion. Some of the topics included in this educational experience are:

• Pet CPR
• Rescue breathing
• Choking Management
• Muzzling/restraining your pet
• Bleeding Protocols
• Wellness Assessment
• Heat Injuries
• Poisoning
• Bites & Stings
• Injury Assessment

© 2009 My Pet First Aid Web design by Jason Hofmann Owner of 203 Pet Service, LLC